Some say that sugar is the world's most popular drug. Many people don't even recognize how much of it they consume every day. Everyone expects to find it in cakes and candies, but how many acknowledge that most of our regular food is also packed with added sugar? Sauces, canned foods, ready-made sandwiches – this sweet white trickster has found its way to almost every meal to make us crave more and more.
Scientists say that our level of everyday sugar consumption is almost three times higher than normal – and that does have an impact on your well-being. To take care of your own meals and thus – your health, try out our sugar-free dinners that taste just as good as your favorite dishes.
1.    High protein veggie pasta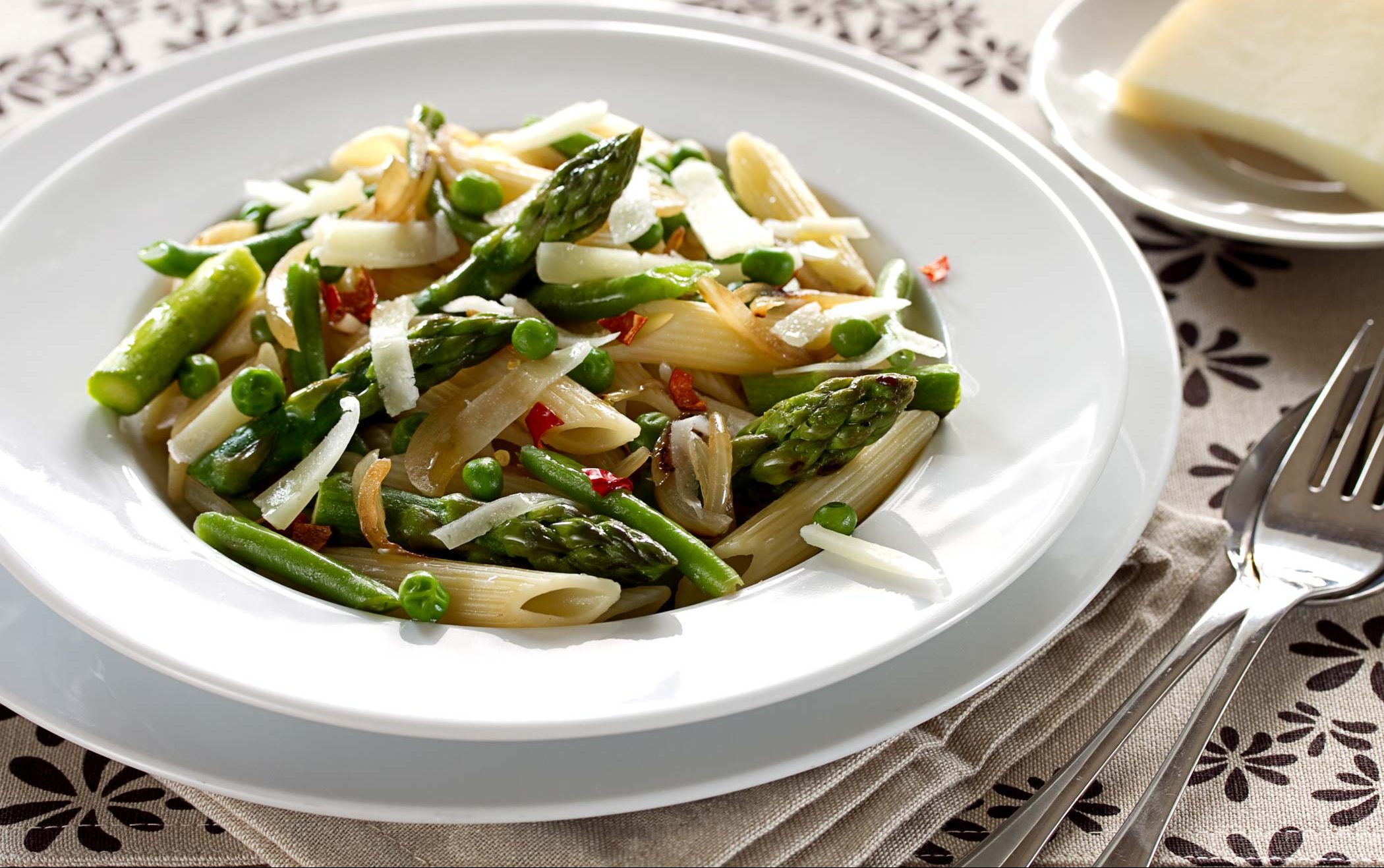 This sugar-free dinner is so easy you will only need 15 minutes to make it! Works perfectly for your regular meal prep or even for a fancy party – it looks just as good as it tastes.
Ingredients:
¾ cup whole-grain pasta
6 asparagus pods
½ cup chopped mushroom
2 tbsp. olive oil
Spices of your choice
Instructions:
Cook pasta per package instructions. While its cooking, sauté your veggies with olive oil. When pasta is ready, add it to the veggies and stir well. Add spices and enjoy!
2.    Healthy dinner skillet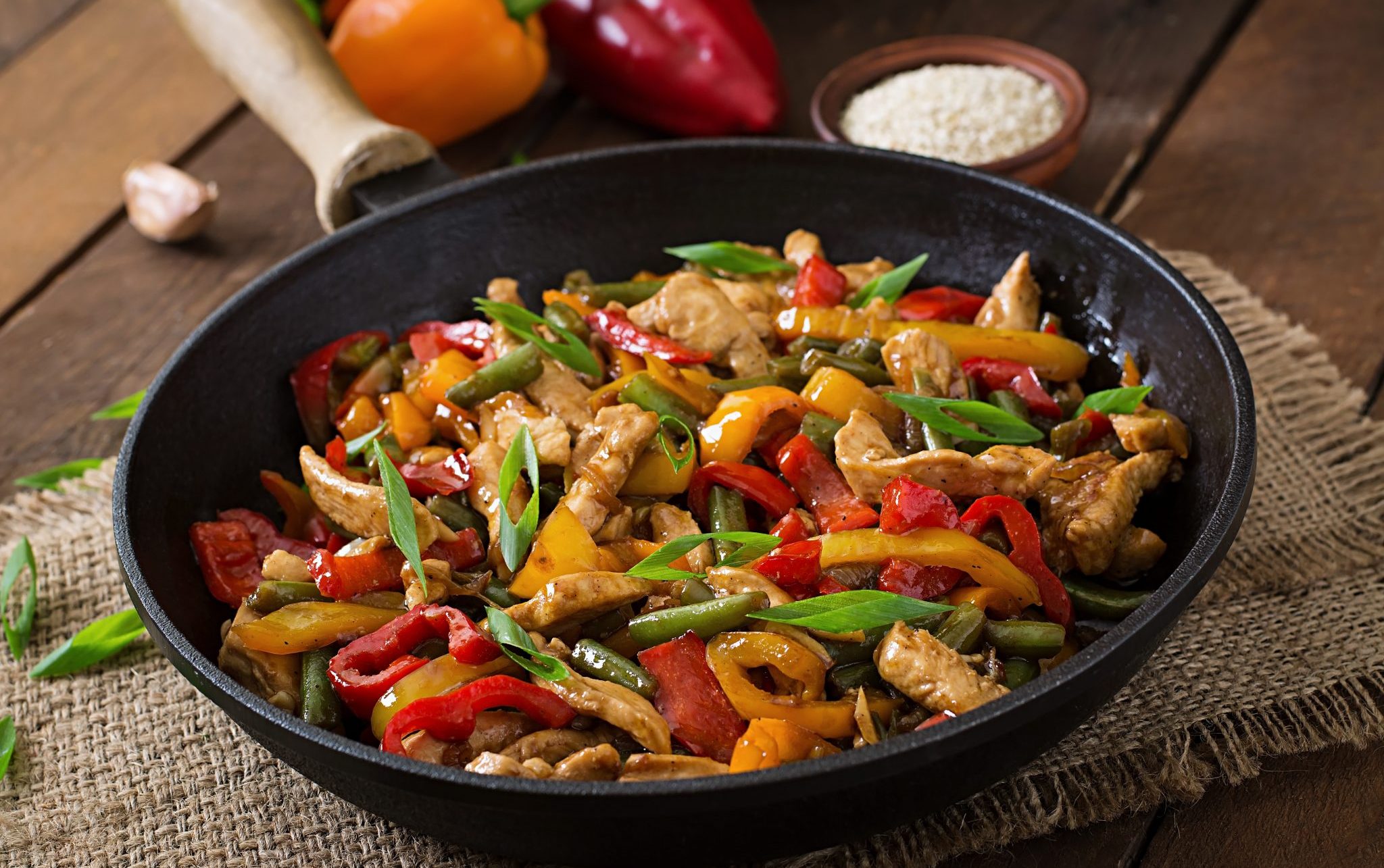 Who said that no-sugar recipes don't work for dinner? This dish is healthy, filling and loaded with nutrients.
Ingredients:
1 lb. chicken breast
1 cup pre-cooked rice
3 bell peppers
1 tbsp. olive oil
1 avocado
Salt, pepper, garlic to taste
Instructions:
Heat oil on your skillet. Slice and sauté the chicken. When cooked, add sliced peppers, rice and spices. Cook until peppers soften a bit. Mash the avocado and put it on top for better taste and texture!
3.    Vegan pesto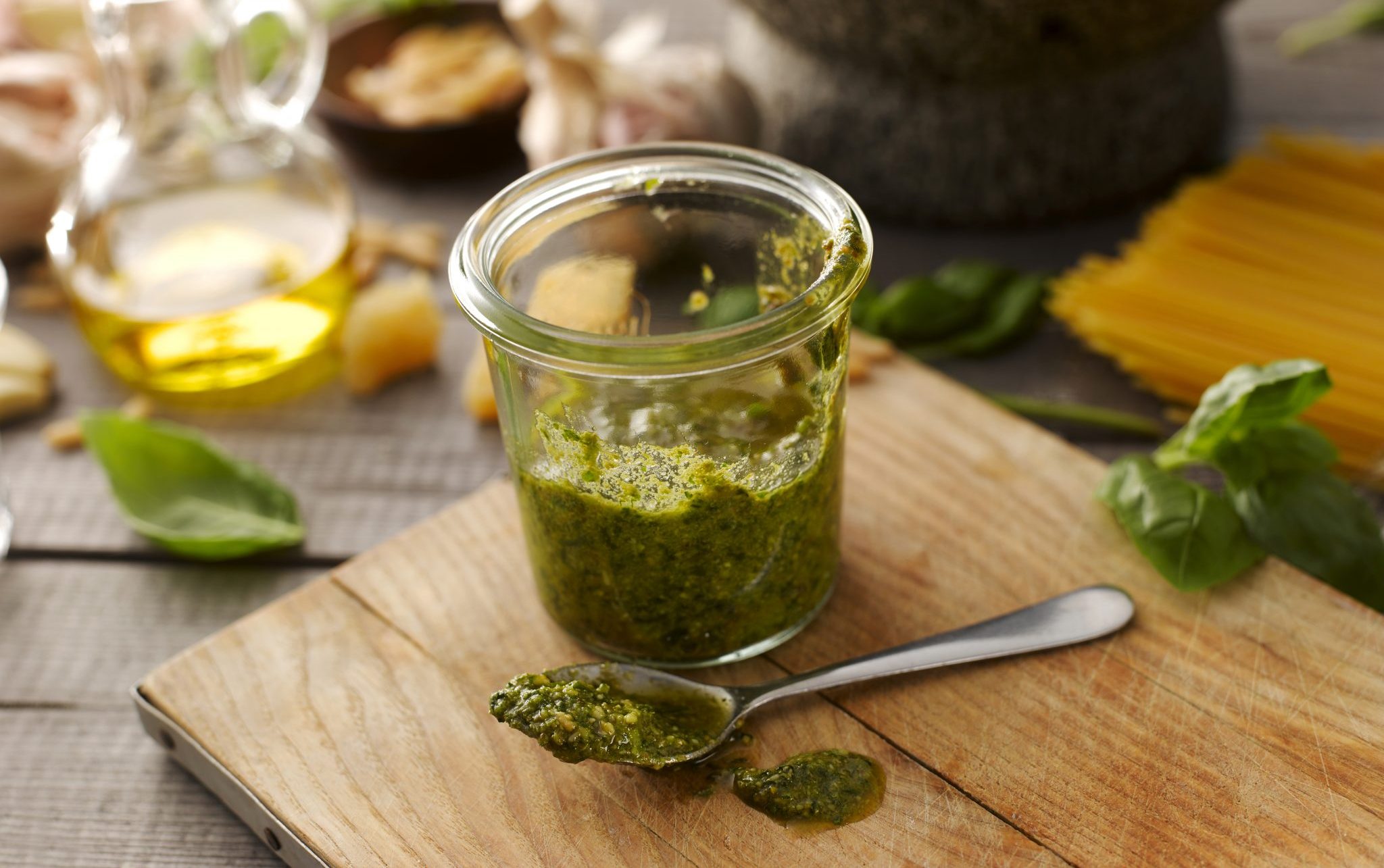 Who doesn't love pesto? Get creative with your sugar-free dinner recipes – combine it with pasta, bread, or veggies.
Ingredients:
2 cups basil
2 garlic cloves
¼ tbsp. cashews
2 tbsp. olive oil
Juice of 1 lime or lemon
1 oz. water
Salt and pepper to taste
Instructions:
Soak cashews in water for hour. Then blend all the ingredients together and enjoy with the side of your choice.
4.    Simple green salad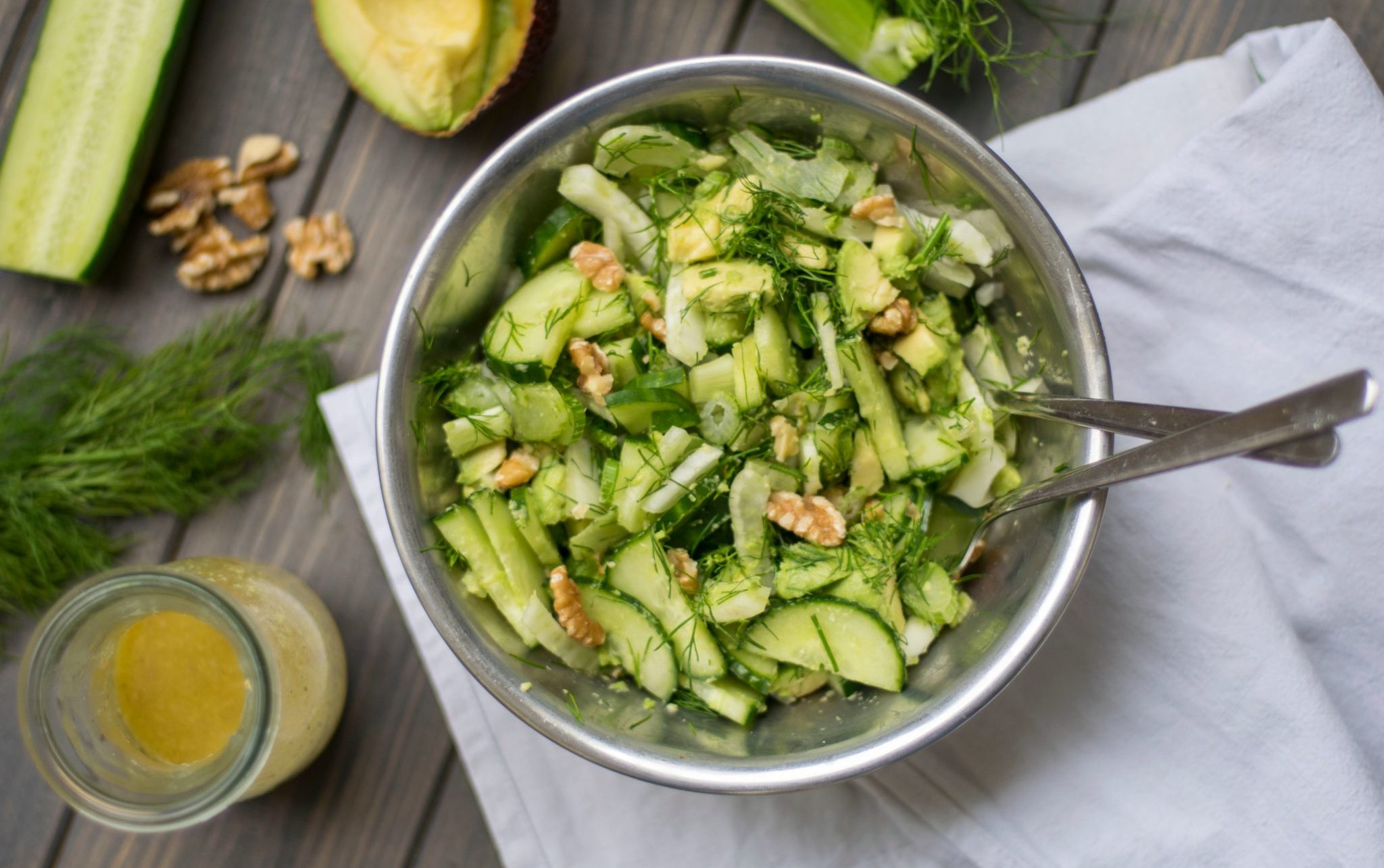 Light and nutritious meal perfect for a busy week – you can store in in the fridge for a few days for your weekly meal prep.
Ingredients:
1 avocado
1 medium cucumber
½ cup walnuts
Dill to taste
Spices to taste
Instructions:
Chop or slice your veggies and put it in the bowl. Add chunks of walnut, spices and chopped dill. Mix well and enjoy the green energy!
5.    3-ingredients pumpkin soup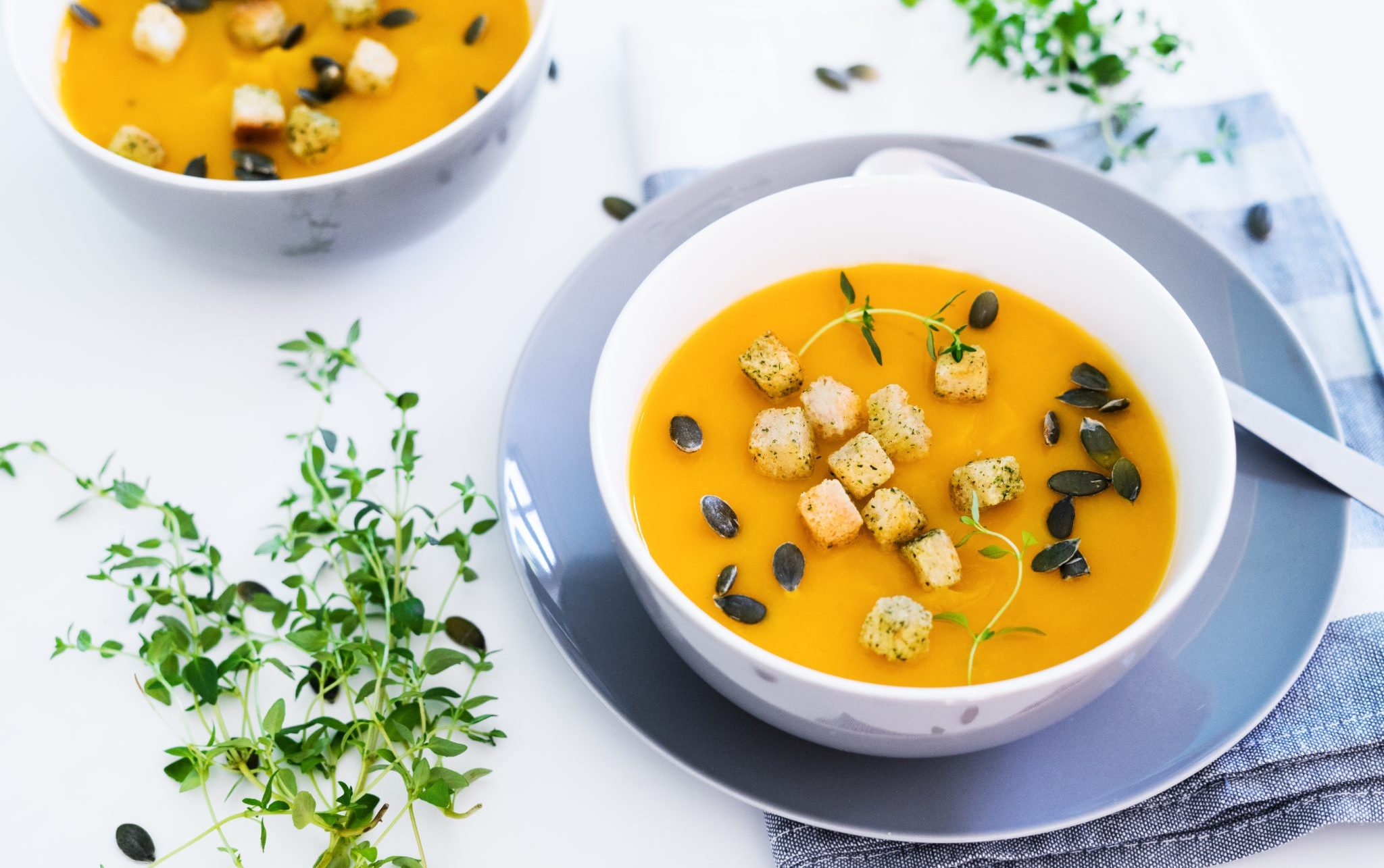 A perfect recipe for a cold day! This delicious spicy soup will instantly warm you up and fill your body with all the nutrients and vitamins.
Ingredients:
5 cups pre-cut butternut squash
2 cups sugar-free coconut milk
2 garlic cloves
2 tbsp. olive oil
Curry spices
Pumpkin seeds for decoration
Instructions:
Preheat oven to 425°. Sprinkle the butternut squash chunks with olive oil, mix well, and bake for 25-30 mins. Once cooked, put it in the blender with garlic, coconut oil and spices to your taste. Blend until the mixture is creamy. When served, put some pumpkin seeds on top.
6.    Spaghetti squash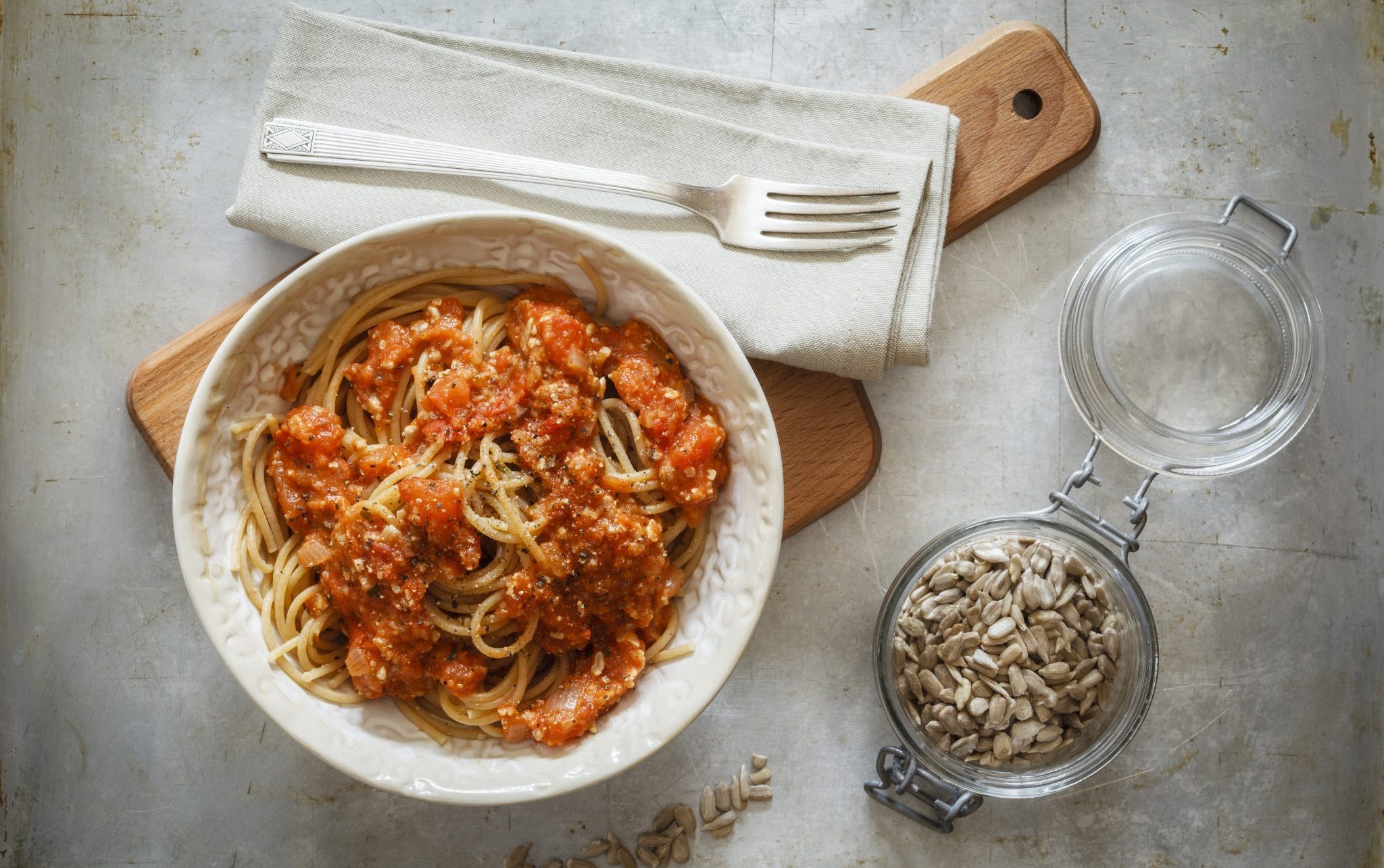 Amongst other sugar-free meals, this one is perfect for those who crave for more diet recipes. We all love spaghetti, but sometimes your body needs fewer calories. Feel free to experiment – try out this delicious spaghetti with a sauce of your choice (just remember to watch out for sugar!)
Ingredients:
1 small squash
1 lb. ground turkey
1 ½ cup chopped tomatoes
1 garlic clove
Salt and pepper to taste
Instructions:
Preheat oven to 400°. Cut the squash in half and remove the seeds. Spray with some oil and put on a baking sheet faced down. Bake the squash for 25 mins. While its baking, sauté your turkey with chopped garlic. Once done, add tomatoes and cook for 5 more minutes, then add spices. When the squash is ready, use a fork to scrape out your 'spaghetti'. Put on a plate and top with turkey sauce.