When the days are long and the sun is hot, all you want to do is to lay down on a terrace with your favorite book and a glass of fresh orange juice, or head to the beach with friends – certainly not to the kitchen! For those who want a light, but nutritious meal on a sunny day, we have gathered 5 dinner ideas for hot summer days to keep the mood light and the stomach full.
Greek yogurt paradise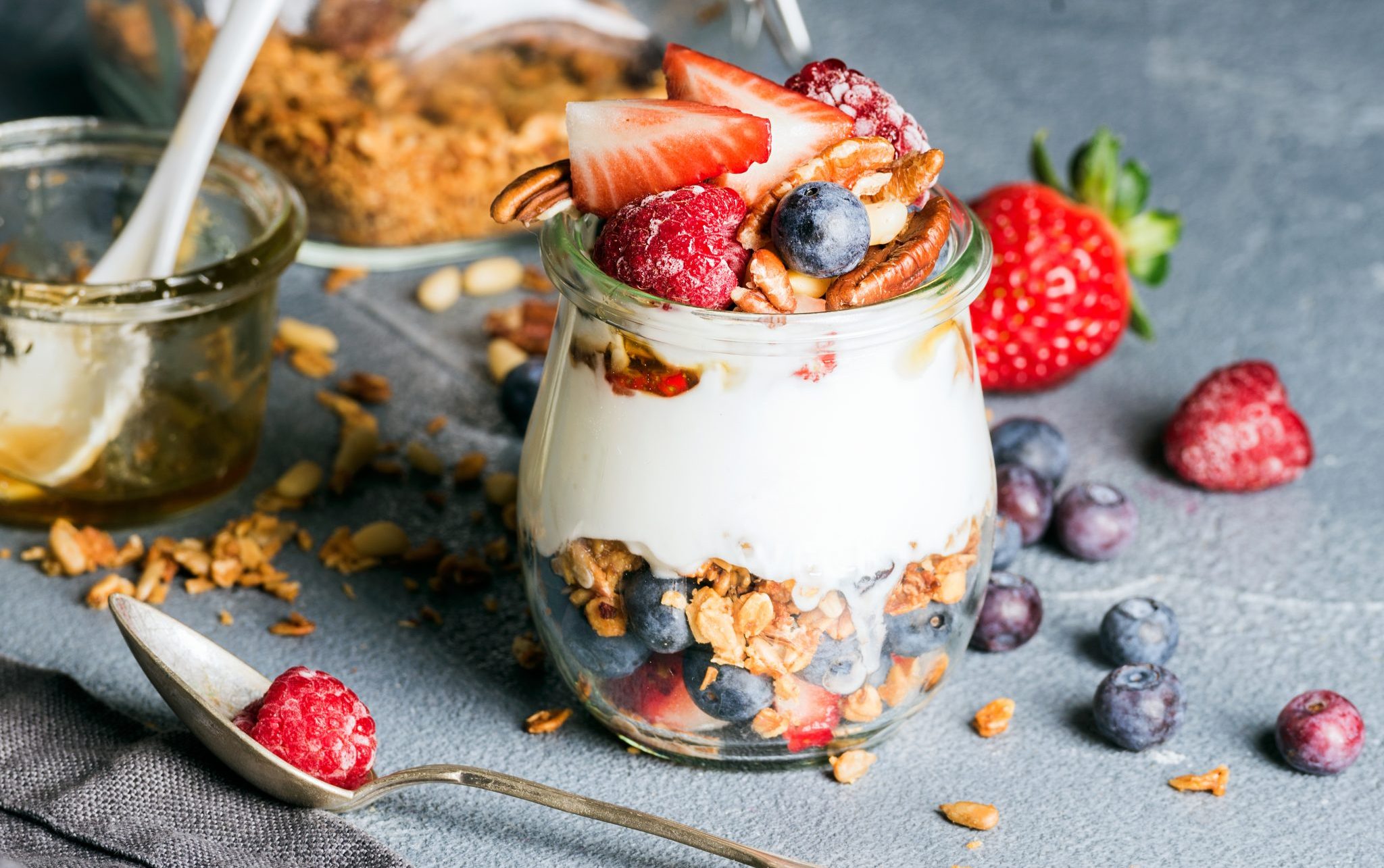 There's no debate as to whether Greek yogurt is good for your health. It's packed with easy-to-absorb proteins, probiotics for your immune system and calcium for your bones. Besides, it's a perfect meal for after a workout! Add fruit to your Greek yogurt to get an easy and delicious meal for a sunny day!
Toast 1 tablespoon of tandoori spice on low flame for 2 minutes.
Remove from heat, add ¼ cup of honey and stir.
Take 2 cups of plain Greek yogurt, add spice and honey on top.
Add ½ cup of granola, fresh berries, nuts of your choice.
Add mango and / or pineapple on top.
Caprese salad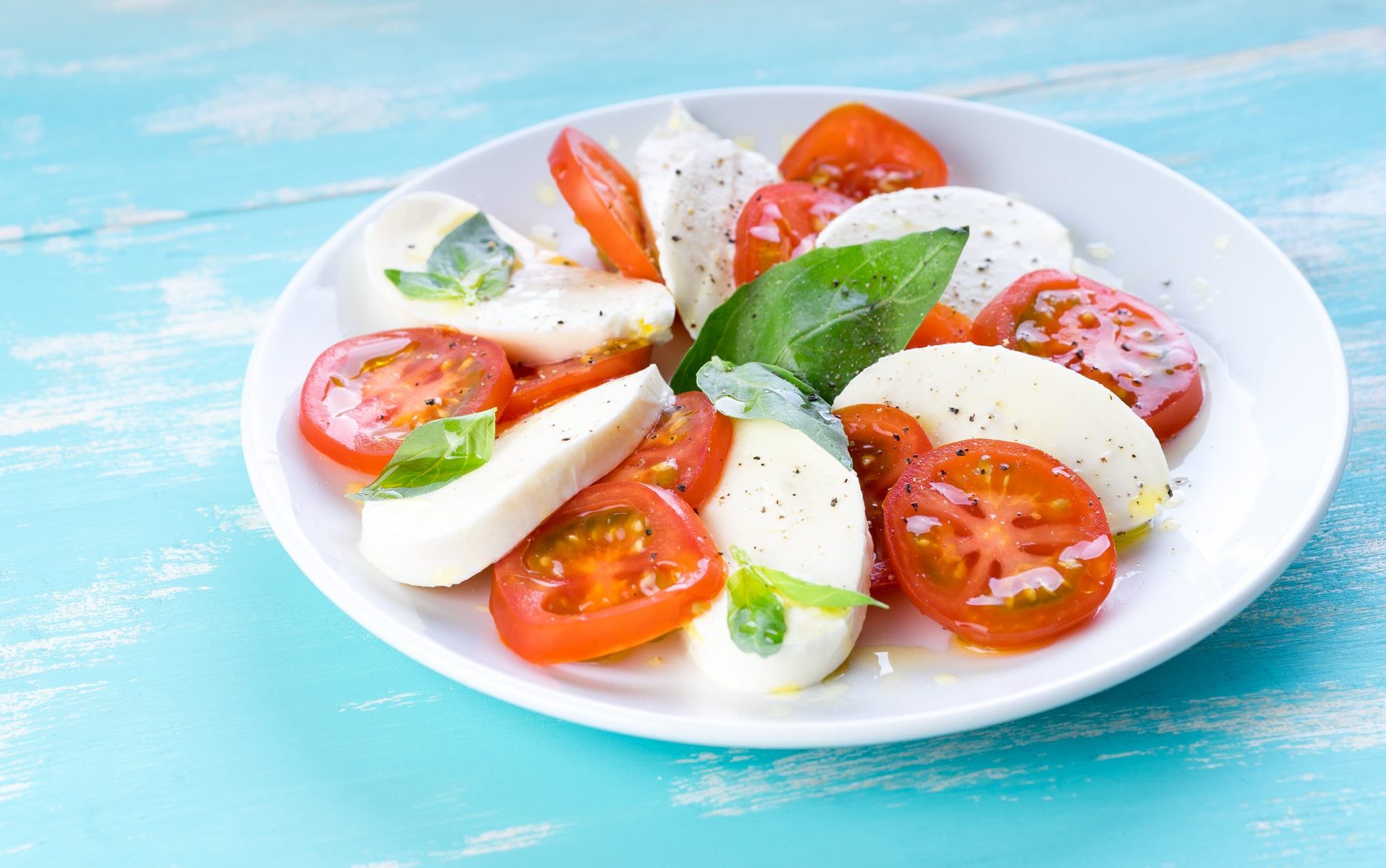 Why not celebrate a lovely summer day with the famed Italian Caprese salad? After all, Italians sure know how to enjoy food!
Take 2 lbs of tomatoes, cut them and arrange on a plate.
Add 8 ounces of mozzarella cheese in large chunks.
Add basil leaves and 10-12 mint leaves on top (this will really make it refreshing!).
Mix 1 tablespoon of Champagne vinegar, 3 tablespoons of olive oil and half of teaspoon of white balsamic vinegar together and sprinkle over salad, add salt and pepper.
 Cool corn soup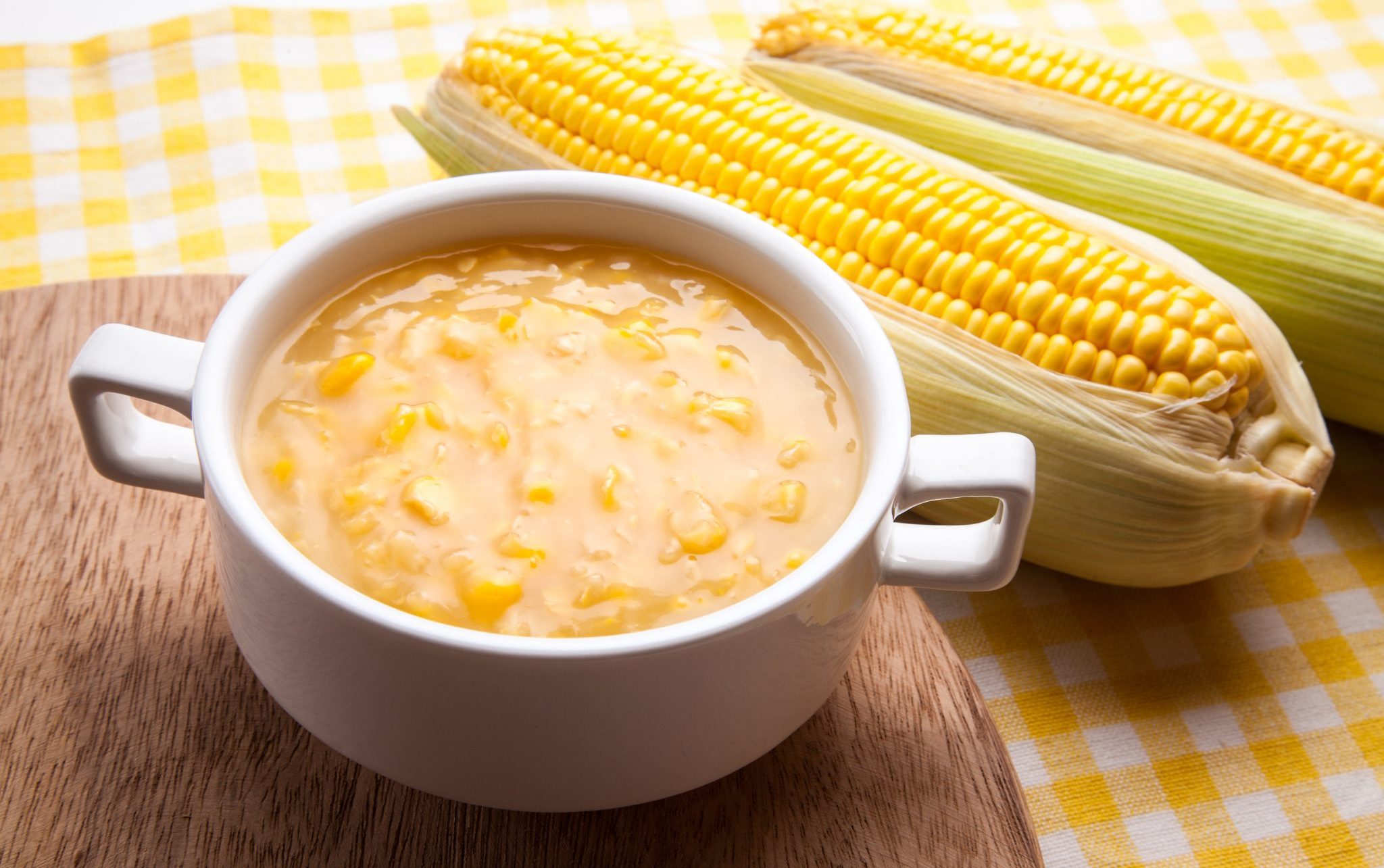 What to make for dinner on a hot summer day instead of salad? Why not go for a bowl of nutritious corn soup? Corn is known as a highly nutritious gluten-free alternative to grains. Besides, it contains vitamin C and antioxidants that prevent UV damage to the skin – a perfect meal for a sunny day!
Boil 9 ears of yellow corn in salted water for 3 minutes.
After slicing off the kernels, mash them up in blender with 4 cups of water.
Pour the liquid into the bowl, get rid of kernel mash.
Add salt and put it into the fridge for 3 hours.
Boil basil leaves for a couple of seconds, drain, chill in ice water and drain again.
Put the basil in a blender with salt and olive oil, drizzle it onto the soup before serving.
Delicious pasta salad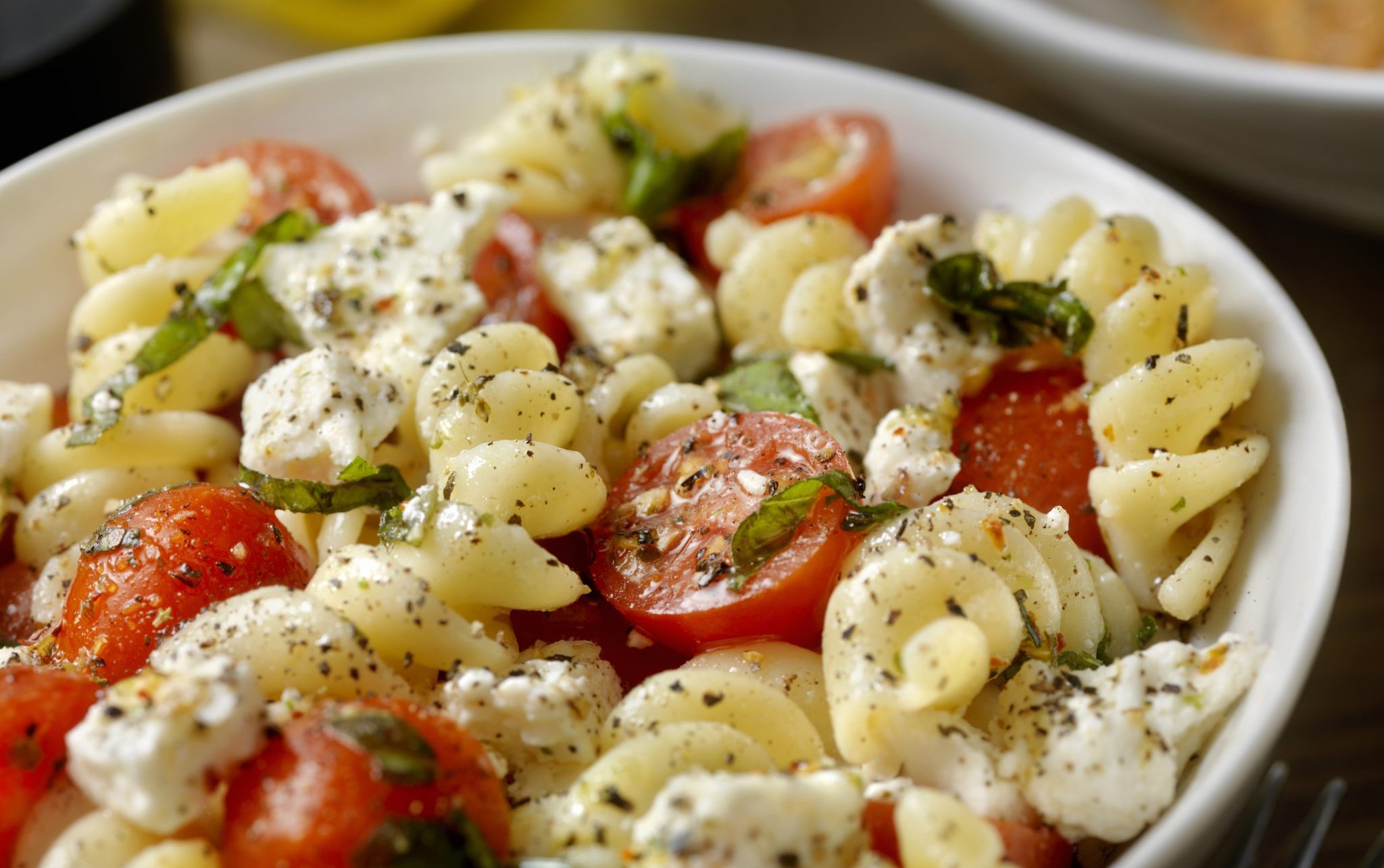 Looking for something more substantial? This light, tasty and enjoyable pasta with veggies is a great dinner choice for hot summer days.
Cook 2,5 cups of bow tie pasta.
Put it in the large bowl together with 6 cups of chopped romaine lettuce, 1 diced tomato and 4 cooked bacon strips.
Coat the pasta with ranch dressing and barbecue sauce.
Add salt and pepper.
 Tropical fruit dessert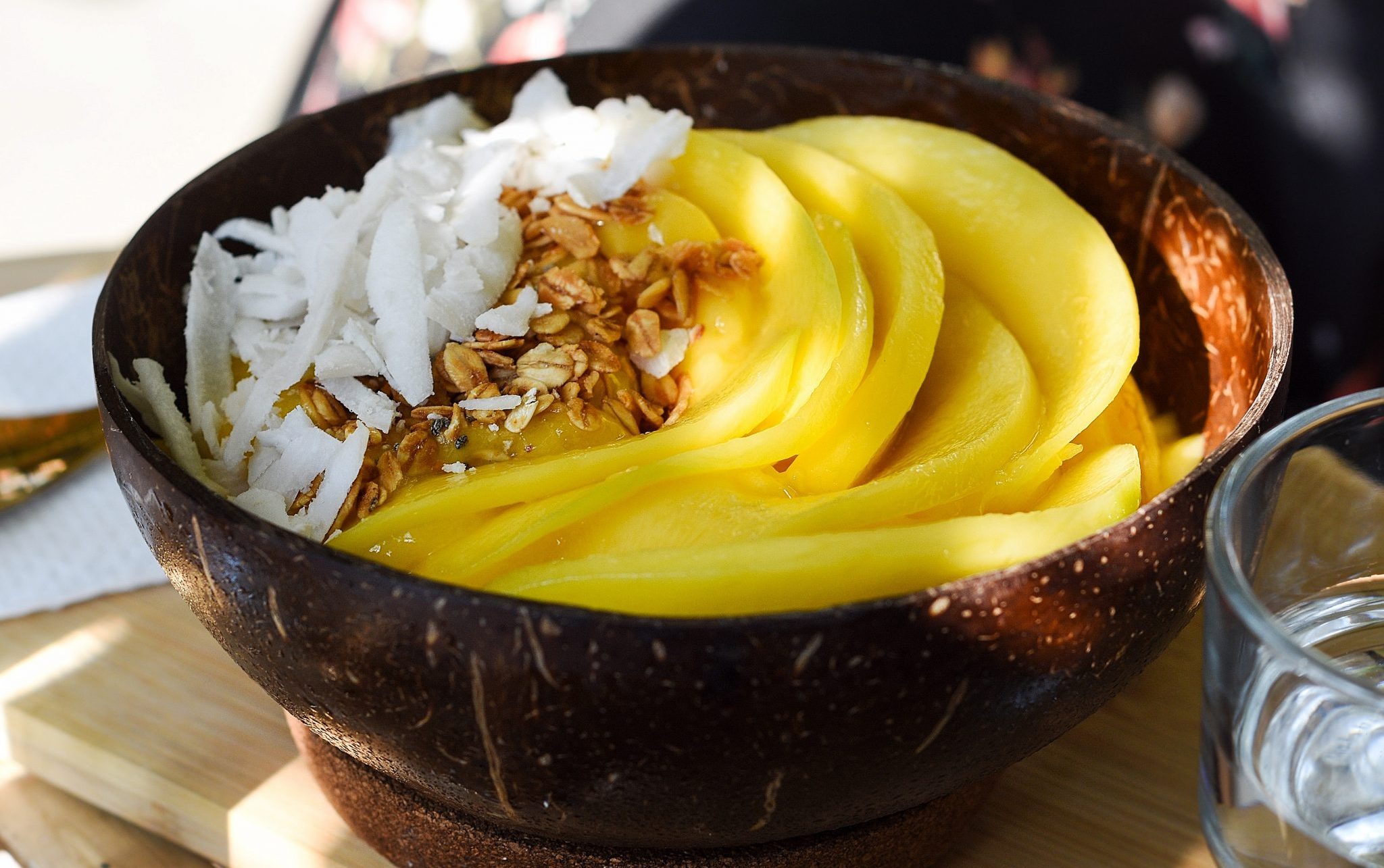 When the weather is hot, the choice for a dessert is obvious: ice cream! Or, if you're looking for something healthier, fruits. They're easy to enjoy without any preparation, but if you're having guests over, why not surprise them with an easy-to-make tropical fruit dessert that looks as great as it tastes?
Cut 2 mangoes into 8 small slices each, put them onto bamboo skewers, alternating with pieces of pineapple.
Align them on a baking sheet covered with parchment paper.
Grate lime zest into a bowl, set it aside.
Squeeze lime juice over the mangoes and pineapples and freeze for 4 hours.
Before serving, take 2 oz. of white chopped chocolate, melt it and drizzle over frozen fruit.
Sprinkle everything with lime zest.
Those refreshing easy meals for hot summer days are easy to make and, more importantly, easy to enjoy. When the weather is nice and you want to have as little worries as possible (ideally – no worries at all!), dig into delicious salad, enjoy pasta and don't forget the dessert.
And now, time for a trip to the beach!